Thank you Readers, Sponsors, and Advertisers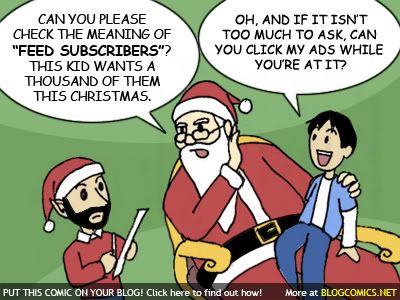 I could say that
2007
is my best year in the field of blogging. Although I started tinkering with blogs in 2001, most time was spent working on my
e-commerce book
site. To summarize the blessings in blogging alone, here is what I am happy about:
Started a collaboration with Ratified last August in marketing the Philippines and Australia site. As the adjustment and learning phase is almost over, things will start moving in the weeks to come.


This blog is where I document a lot of personal things - think of, read, and learned. Many thanks to all of you who took time to check it out.
For favorite posts, there's too many to mention. However, feel free to cite which one do you like the most, if any.
In addition, topic suggestions and questions that you'd like to be answered in future blog post are more than welcome. Merry Christmas!